Fast Service
Quick wait times for Refills and New Prescriptions with the Best Service in Town. Check out reviews in "Ferndale Neighbors" on Facebook.
Personalized Care
When you call, you speak to a person.
Drive-Thru Pickup
Never leave your car.
Locally Owned
Serving the community of Ferndale.
Ferndale Pharmacy is proudly owned by Norman Tang, Sanjeev Nagpal and Kamalpreet Dhami. We are dedicated pharmacists with close to two decades of experience in the industry. Being local residents, we value our community and are here to provide friendly service to our neighbors.
After many years working for leading chains, we decided to open a local independent pharmacy aimed at providing a level of service that the big brands do not offer. We are committed to providing fast prescription service without sacrificing high-quality customer service.
We offer competitive prices on all prescription medications and over-the-counter items. We offer a variety of services, including immunizations, drive-thru, medication synchronization program and a mobile app.
Please come by and say hi. Let our cheerful staff serve you and brighten up your day with a smile.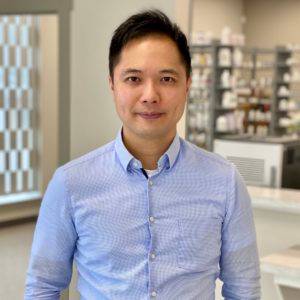 Norman Tang
Pharmacist

Norman Tang graduated with honors from the University of British Columbia with a Bachelor of Science degree in Pharmaceutical Science. Norman grew up in Richmond, BC and moved to Seattle in 2002 where he began his career as a pharmacist. Prior to co-founding Ferndale Pharmacy, he was a pharmacy manager with one of the nation's leading drugstore chains. Norman fell in love with the Ferndale community when he moved there in 2009. As a healthcare professional, his mission is to provide comfort and care to his patients. As a dynamic and driven entrepreneur, he is committed to consistently deliver value to his customers. When Norman is away from the pharmacy, he enjoys spending time with his wife and daughters. He also participates and watches a number of sports – especially Hockey. As an avid chef, he also makes a killer beef short-ribs.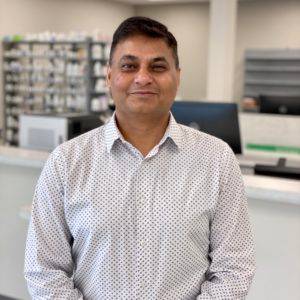 Sanjeev Nagpal
Pharmacist
Our staff pharmacist, Sanjeev Nagpal is a licensed pharmacist in the State of Washington. He graduated in 1992 from College of Pharmaceutical Sciences, Manipal, India. Before immigrating to BC, Canada Sanjeev worked with manufacturing and marketing of pharmaceuticals in India for 8 years. He is a seasoned pharmacist with 20+ years of experience in leading drugstore chains. Along with gaining valuable experiences as a community pharmacist, he realized that pharmacists employed by large chain stores work under corporate pressure and may not give their 100% to serve the community. Realizing this limitation, he set out his goal to establish an independent pharmacy in Bellingham, WA. Sanjeev has been an important member of the Bellingham Community from past 16 years. As a local pharmacist, he not only dispenses medication and helps counsel patients, he also plays an important role in building long-term, trusting relationships with his patients. He also was written about in the Bellingham Herald!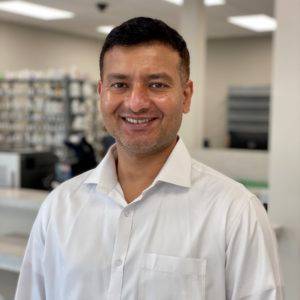 Kamal Dhami
Pharmacist
Kamal Dhami has been living in Bellingham, WA since 1999. He graduated with honors from the Albany College of Pharmacy in Albany, NY with a Doctor of Pharmacy degree. Kamal has more than ten years of experience in community pharmacies as a pharmacist. After working with drugstore chains for many years, Kamal co-founded two independent pharmacies, Rx Mart Pharmacy in Bellingham in 2014 and Ferndale Pharmacy in Ferndale in 2020. Kamal loves the independent pharmacy setting, which gives him the opportunity to spend time with his patients and meet their individual needs. Kamal is also a licensed immunizer since 2010 and he enjoys the personalized service of providing immunization. Kamal loves spending time with his wife and young family when he is away from work.