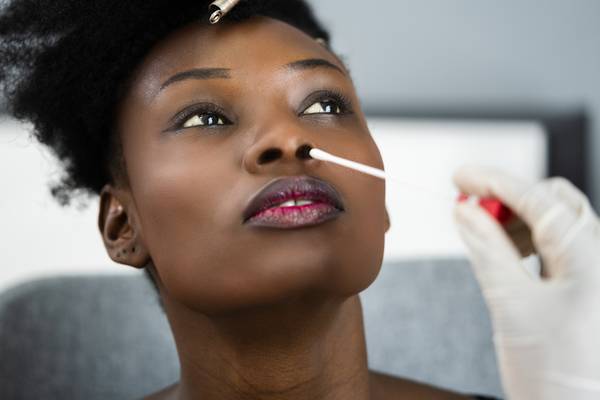 Accula RT-PCR (reverse transcription with NAAT) Test
Be sure to fill out the form below completely to get your appointment for the Drive-Thru Covid-19 PCR Testing for $175. We don't bill insurance for this test.
Appointment is required.
Can be used for Canadian Border Crossing and international travel.
Covid-19 PCR testing for schools, employers and entertainment venues
Cancellations must be submitted at least 6 hours prior to your appointment to avoid any payment made in advance.
For Canadians, please use WHATCOM as the COUNTY and 98248 as the ZIP CODE in the address section for registration.
COME TO DRIVE THRU AT APPOINTMENT TIME WITH VALID GOVERNMENT ISSUED ID
Please arrive no sooner than 5 minutes before your appointment time AND no later than 10 minutes after your appointment time.
Test result will be ready in approximately 45 minutes
For anyone who does not have a mobile number or device for registration, please call Prescryptive at 1-425-655-2300 or email myrx@prescryptive.com to schedule an appointment.
If you have made appointments at multiple time slots for different family members on the same day, all members may come in together at the LATEST appointment time. Please do not come early as we cannot do testing until 5 minutes prior to your appointment time.